3kxPorouSuper-
Foam


Illustration for Surface Magazine
Commission — 2018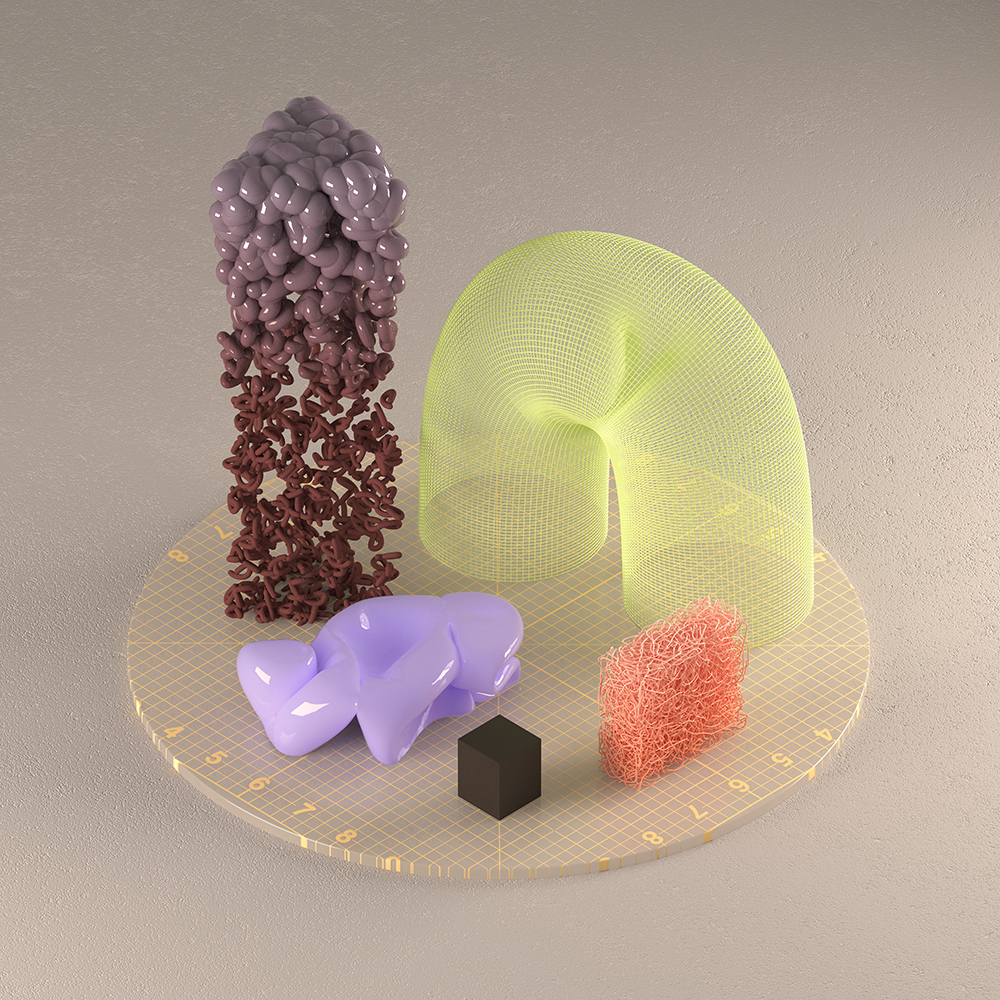 The Future og the Work Place:
Surface
asked a dozen forward-looking designers and architects to imagine the workspace of tomorrow. The guidelines for this commission were intentionally lax, allowing for maximum creativity. The brief: "We want to see a visionary, provocative idea about where and how we will work in the future. Everything from sketches to physical models are fair game. Don't think five years ahead. Think fifty."
Note from year 2072:

Remembering the open workspaces from the early 2000s with horror, todays working landscapes has changed together with society into something else entirely. Digital privacy is long forgotten and workers today do not want to be fully exposed when physically at work as well. The big revolution in porous structures in the 2040s allowed for a different kind of workplace were privacy and connectivity intertwined in a way that gave the workers a personal space as well as a perfectly incorporated one. Because it range all the way from liquid dense thinking tanks to more transparent net like meeting structures the porous office provides a flexible spatial situation for any company that want happy co-workers. One of our most popular products to date is the 'Ultra black 3kxPorouSuperFoam', a structure so dense it makes any outside connection impossible to persons currently inhabiting it.

- Ynna Mit,
Head of Marketing,
3kxPorouSuperFoam