OBJECT WITH HATS

3D CJP Printed Sculptures
Personal Project — 2017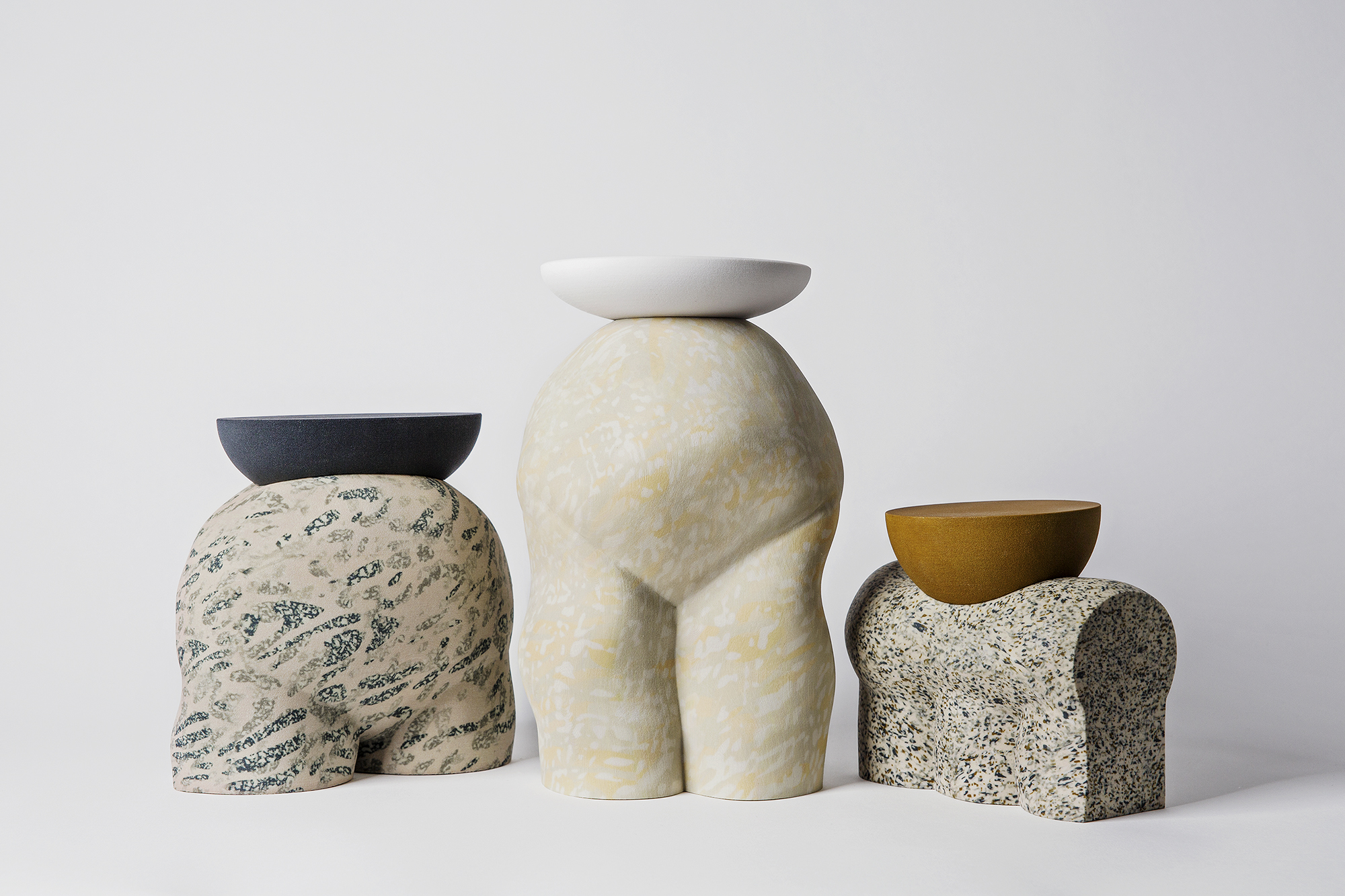 This trio is the result of exploring ways to give objects personality or character by playing with features of the human body such as makeup and accessories.
As a result of virtual form studies and pattern algorithms these three scupltures are created with a 3D printing technique called CJP. Transferring both the digital color information and shape into plaster sculptures. Part of our solo exhibiton 'Transitional Speculation' where digital objects are given physical form and the borders between the digital and the physical are blurred.
Size from left:
218 x 209 x 142 mm
193 x 302 x 193 mm
185 x 163 x 122 mm
Technique and material: CJP, 3D printed in full colour.
Plaster, ink.
Photo by
Beata Cervin