---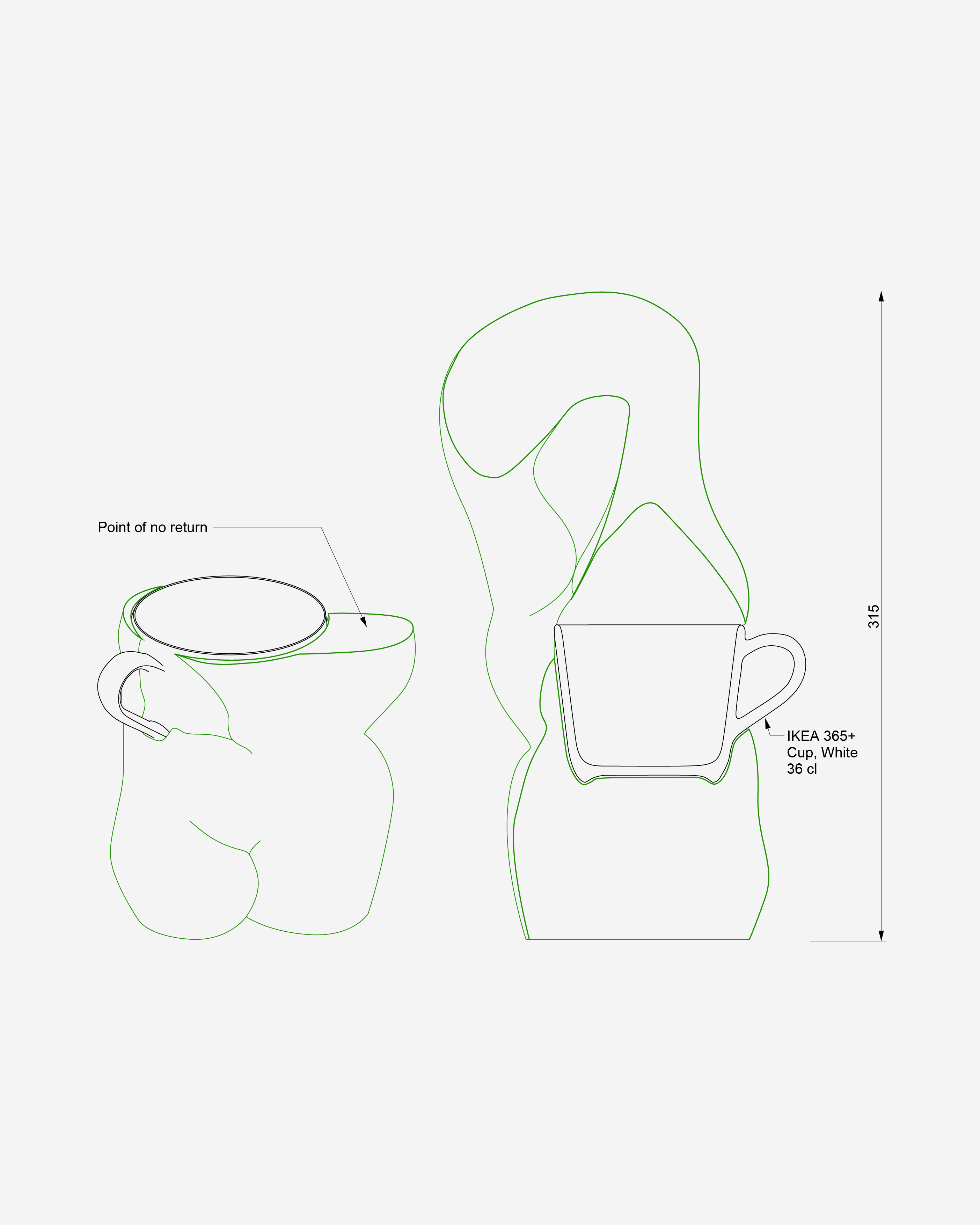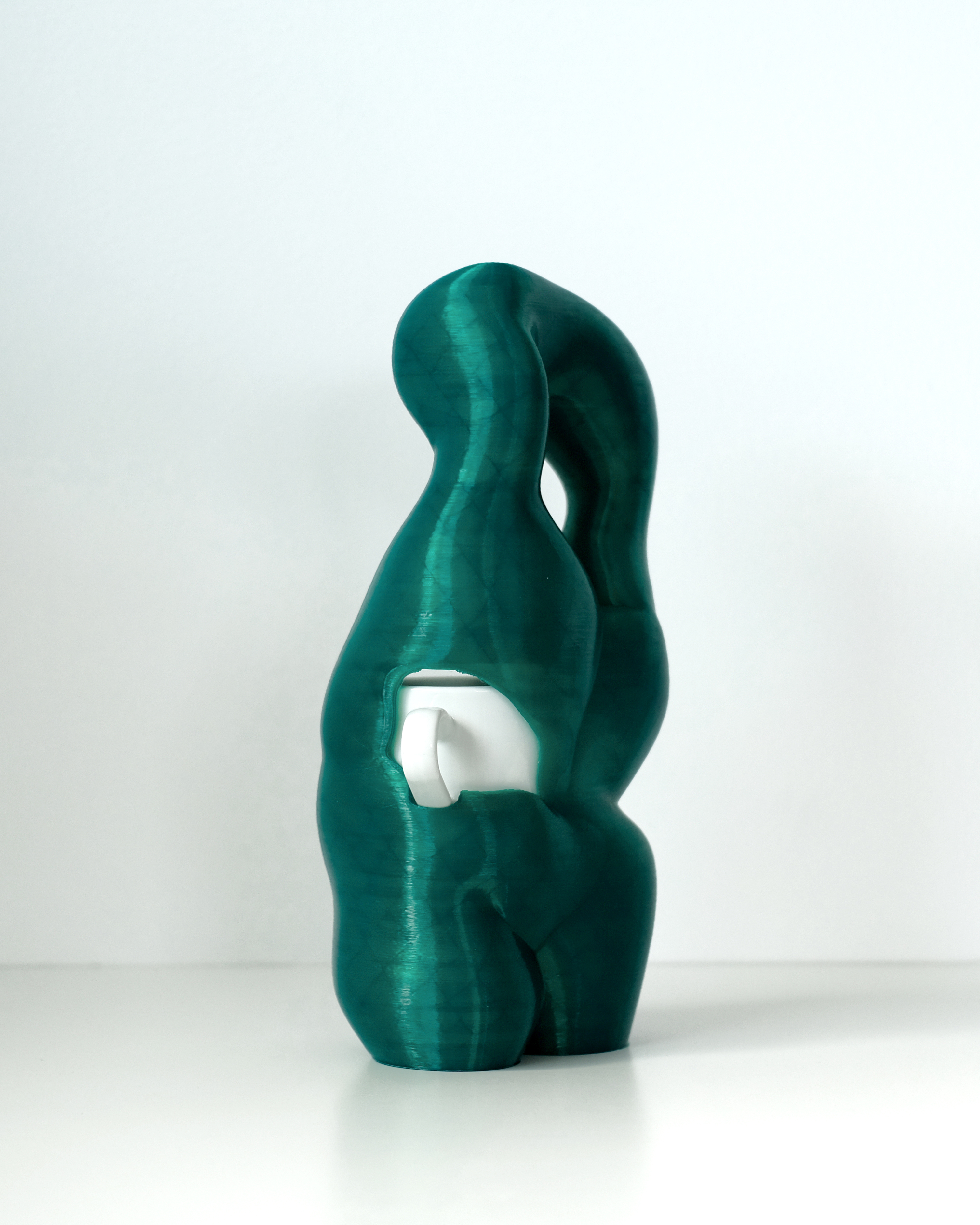 The piece is based around an anti-stress-relief act. In order to enfold the cup within the 3D print the cup needed to be placed inside the sculpture within a window of time of 1 minute, somewhere between 12-15 hours after the machine started 3D-printning. If the window missed the 3D print would fail.

We actually ruined the print 2 times, first because of missing the time slot and second by depositioning the printhead while trying to cram in the cup. Third time's a charm and now it stands here as a small monument of failure, uselessness and stress, embodying the cup's obstinate and pesky strive to "carpe diem".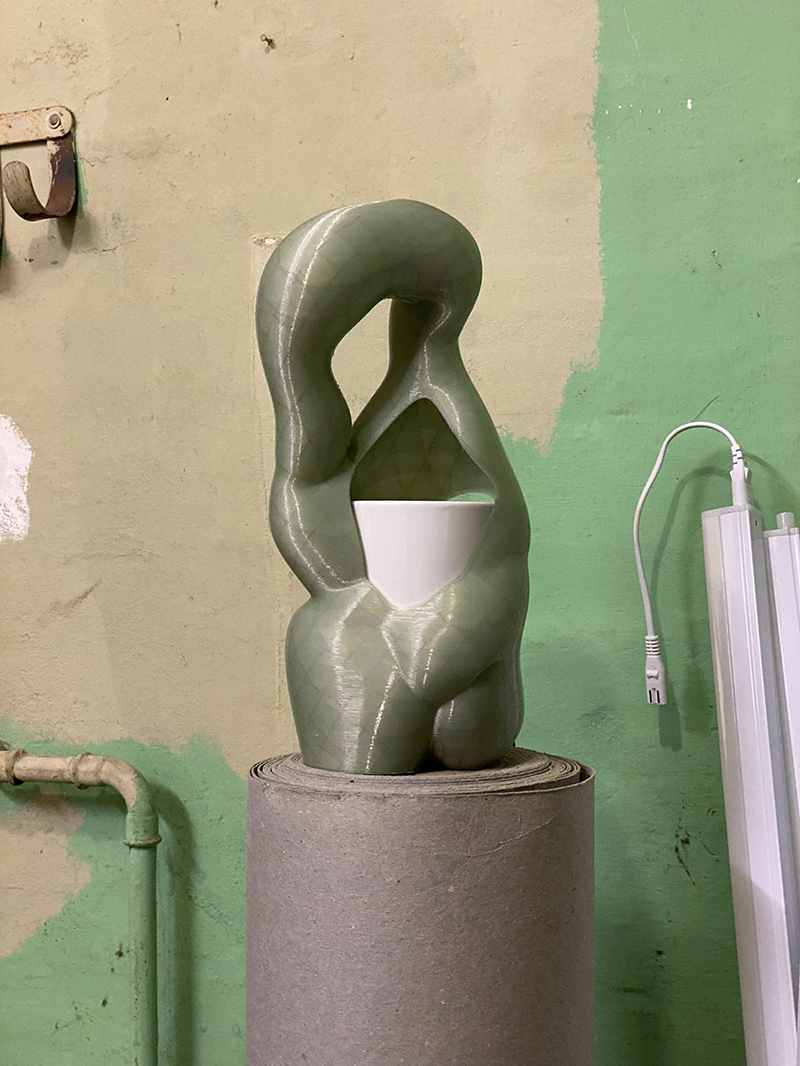 ---
Year: 2021
Technique & Material: 3D print PLA (bio-based plastic), IKEA 365+ Porcelain cup
Dimension: 315hx130dx150l mm

Exhibited: CUP Exhibition — Group Exhibition. The Classen Library, October 2021.
Curated by Pettersen&Hein + Camilla Schmidt.