Wobbly Skyscraper
---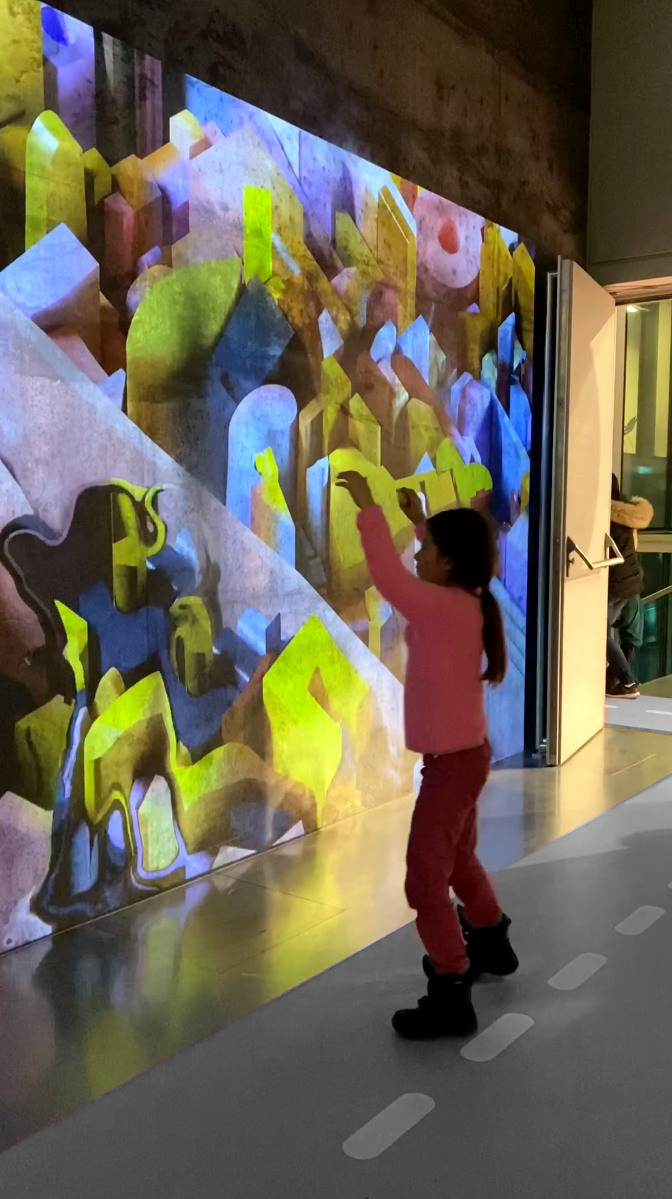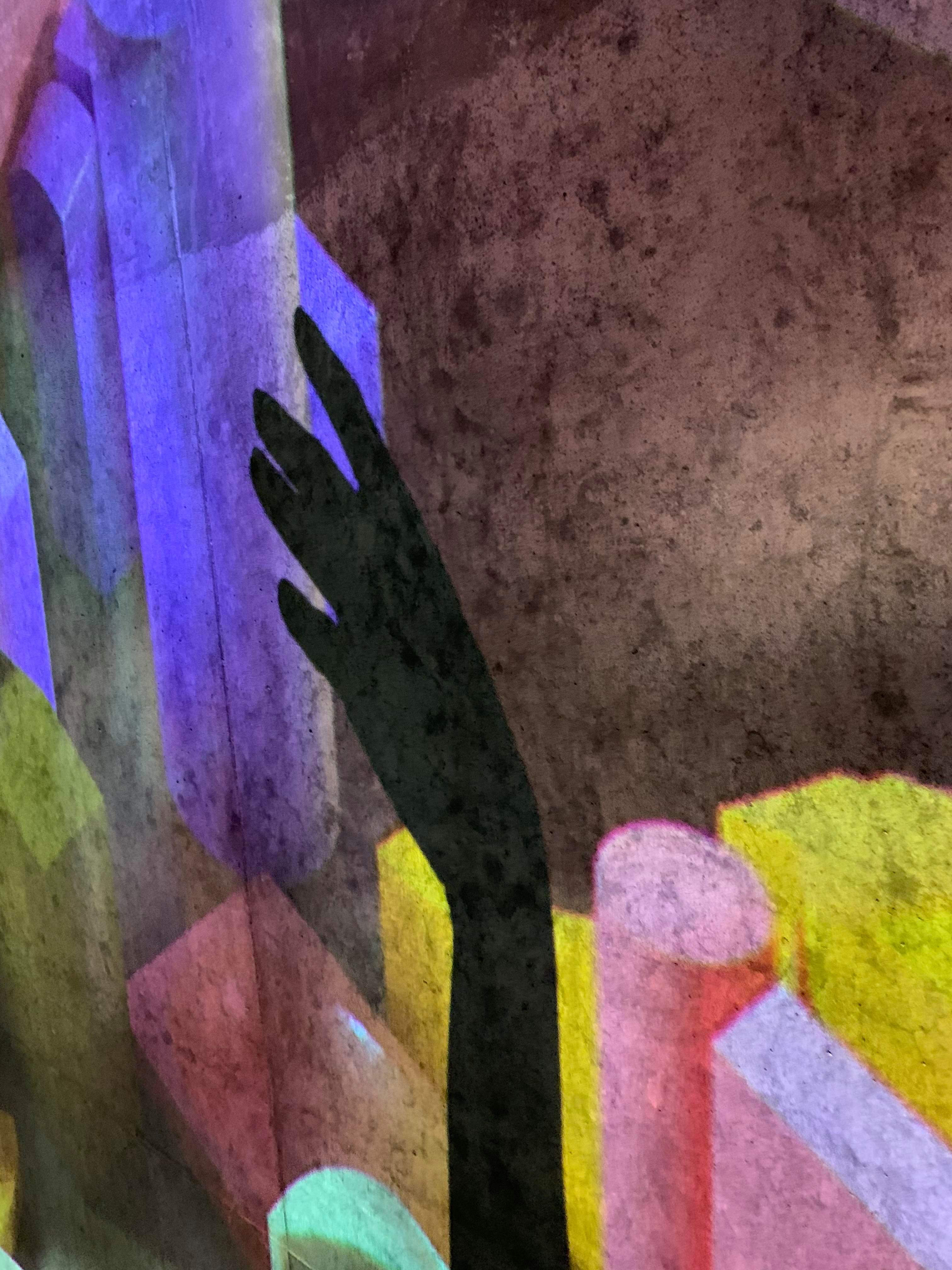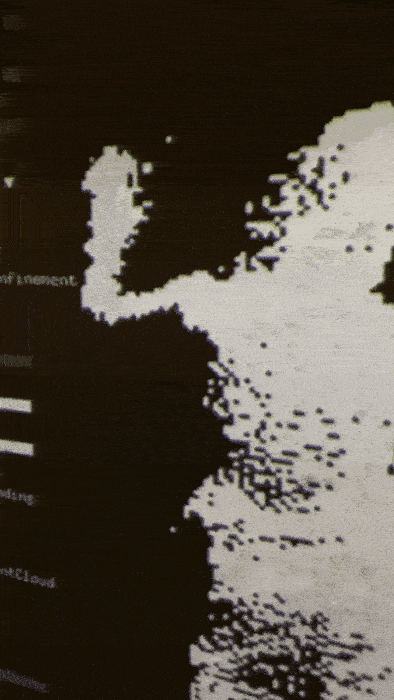 Permanent interactive digital installation.
A projection fills the wall in a passage between an exhibition hall and teaching rooms.
The city is moving slowly, changing character, density and size. When a visitor passes by, this image affects, which flows out around the visitor's contour. The city, man and body merges.

---
Year: 2020
Technique & Material: 3D animation, Digital media, Kinnect sensor, projector
Commissioned by: DAC, Danish Architecture Center
Technical collaborators: Nikolaj Stausbøl & Hannah Gutkauf