Ocean Plastics
---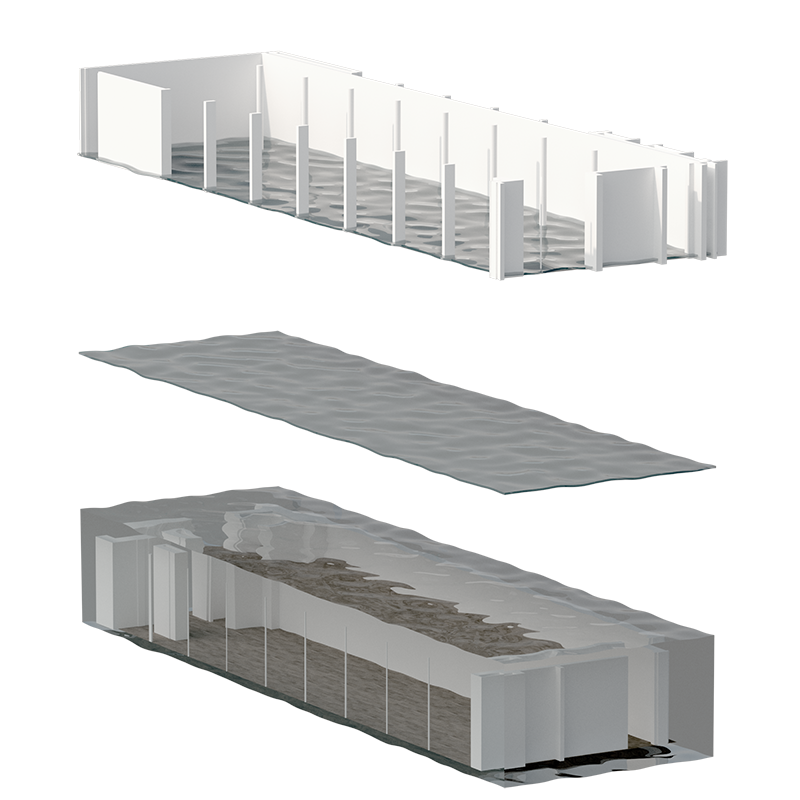 Exhibition design and holistic visual identity for the Röhsska Museum's Ocean Plastics exhibition.
With the exhibition Ocean Plastics the Röhsska Museum highlights various conceptual design projects where design can be seen as the solution, rather than the problem.

The ocean surface has been the keyword for the spatial and graphic work for Ocean Plastics. The surface as the interface where us land-dwellers meet the ocean. Signs of the ocean's health are bubbling up from the depths into our reality. More optimistically, the concept is used in relation to modern technologies and design solutions that scratches the surface to revolutionized sustainable and innovative approaches.

Spatially, the horizontal water surface becomes a symbolic and natural link between the lower and upper exhibition hall = below and above the surface.

---
Year: 2019
Technique & Material: Various
Size: 1000 sqm. Two floors.
Commissioned by: Röhsska Museum of Design and Craft
Curator: Johan Deurell (exhibition curator, the Röhsska Museum)
Exhibition design: Wang & Söderström
Visual identity: Wang & Söderström.
Typeface design by Tor Weibull
Collaborators: the Chalmers University of Technology, the Keep Sweden Tidy Foundation, Kvadrat and Stena Recycling.
Photography: Carl Ander